CONTACT INFO
Aurora Estate info
Aurora Estate info
info@auroraestate.fi
+358 10 579 4080
Heidi Seikkula / CEO
heidi@auroraestate.fi
Sirly Ylläsjärvi / Chef
sirly@auroraestate.fi
Address:
Tirroniementie 4C
95980 YLLÄSJÄRVI
HOW YOU CAN REACH US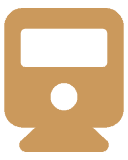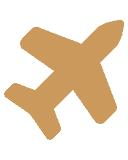 During the busiest seasons the train travels between Helsinki and Kolari on a daily basis, and the train-bus takes the visitors arriving via train to Ylläs. The bus leaves near the train in Kolari.
Check out train schedules at vr.fi

The closest airport is in Kittilä (50km from us) and there are bus routes available to Ylläs. For plane schedules check out finnair.fi or norwegian.com

You can also fly to Rovaniemi, which has buses departing for Kittilä. We can also arrange private plane- and train transportation through our partners.
LOCATION